Information for foreign users
Because Acorn Elves have many international fans, who want to buy their products, I created this English page with the information on where and how they can buy them. You can also read more about Acorn Elves and how to buy their products on the English version of their website - acornelves.com.
Basically, you have two options:
Option 1: Buy on this Czech e-shop
We can send products abroad to other European countries, that are near the Czech Republic:
Slovakia
Germany
Austria
Poland
Hungary
Romania
Great Britain
Ireland
France
Belgium
Netherlands
Ukraine
And some other EU countries
Approximate prices for postage are listed in the overview on the How to shop page.
I know, that there can be some language problems, but don't hesitate, to contact me (petr@vaclavek.com) and I can help you
Option 2: Buy on my international Zazzle e-shop
Acorn elves have an international Zazzle e-shop, with pages in many countries/languages: Visit my e-shop on Zazzle.com
For fans from various European countries, here is a list of local versions of my Zazzle e-shop, if your European country is not listed, use the UK version:
North America

Asia/Pacific

Latin America

Brasil

Europe

UK
Deutschland
España
France
Portugal
Sverige
Nederland
Österreich
Schweiz – Deutsch | Français
Belgique – Français | Nederlandse
Rest of EU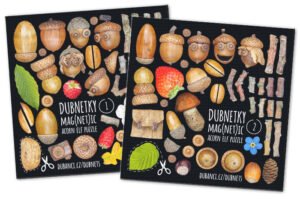 You can find there similar (not 100% same in some cases) products. If there is missing some motive/version, just let me know and I can add it there quite quickly. If you want to buy Dubnetky, read this: Dubnetky – mag(net)ic acorn elf puzzle, DIY kit
Acorn elves calendar in your language
If you are ordering an acorn elves calendar on Zazzle, you can choose the language of the calendar and also if you want there your local holidays. Just click on the calendar product and change the options Culture and Holidays on the right side: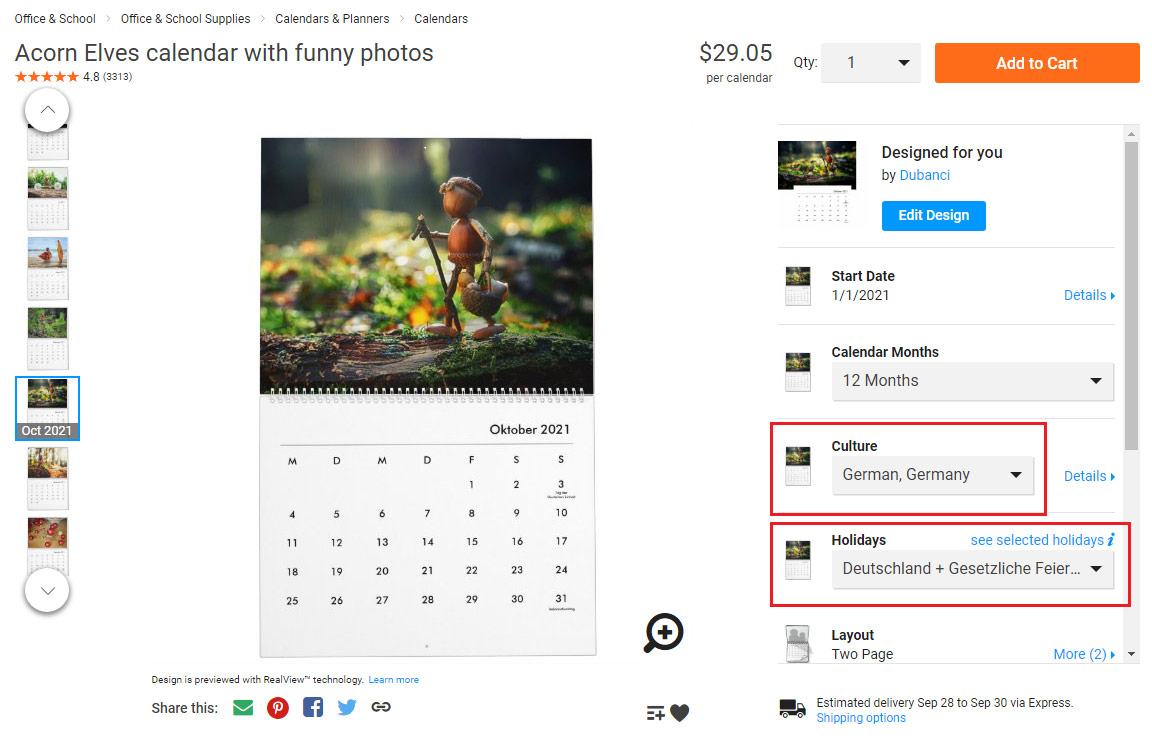 Do you want the same photo but on a different product?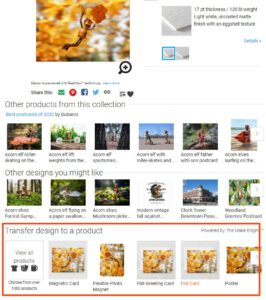 Do you like my postcards, but want the photo on canvas, poster, puzzle, card, or other product? You can transfer it yourself – on the page with the postcard scroll down and you will see one or two sections – Other products from this collection, Other designs you might like, and under this is section Transfer design to a product where you choose the desired product. If you are not satisfied with the position of the photo on the product, you can use the Edit Design button on the right side and change the position and size of the photo, add your text, etc… The photos should be big enough for print on bigger products than postcards.